This is it again! We are hereby releasing the last and final iteration of the Left 4 Dead 2 version of I Hate Mountains, and only the Left 4 Dead 2 version. There is no 1.5 version of the campaign for Left 4 Dead 1 (it was deemed useless since the last version works correctly)!
Once again, it took way more time than anticipated (dude, we're way over 9 months late), but to be honest, this is just a patched release to try and fix everything that has ever been reported by players over the course of the last months (or was it years?). There was a bit of confusion in the last releases (1.3, 1.4, 1.5) but hopefully this should be the real final version. This way, we won't exit the Left 4 Dead scene with remorses or missed expectations.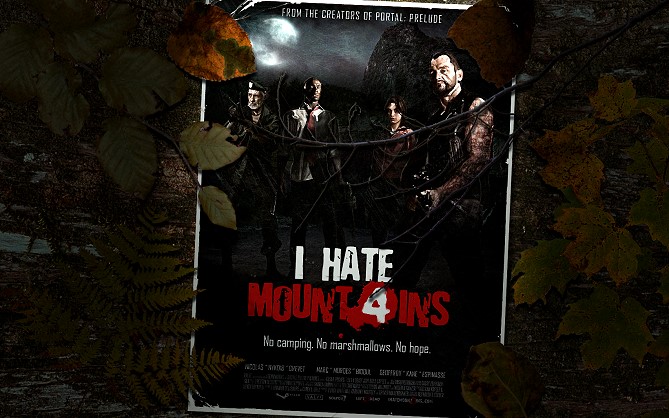 This is still the exact same campaign, but with a shinny new coating slightly increasing visual aspect, optimization and gameplay topped with dozens of bug fixes (especially this nasty one about the score in versus). As far as we're concerned, there's nothing left to add, remove or fix and we're calling it a day with this whole thing!

For help and support concerning this release, please visit:
http://forums.ihatemountains.com
If you can't find help in the forums, you can always try to drop us a word here:
http://www.ihatemountains.com/contact-us/
We hope you enjoyed I Hate Mountains, be it with the Left 4 Dead 1 or the Left 4 Dead 2 version. Feel free to drop us a word by going on the Contact Us page. All in all, a warm thank you to all of you, players, testers, helpers, fans and even haters. You truly made this whole experience a blast for the 3 of us and we'll never forget your awesome support and feedback over the years!
Best regards,
— The I Hate Mountains Team:
— Nicolas, Marc and Geoffroy